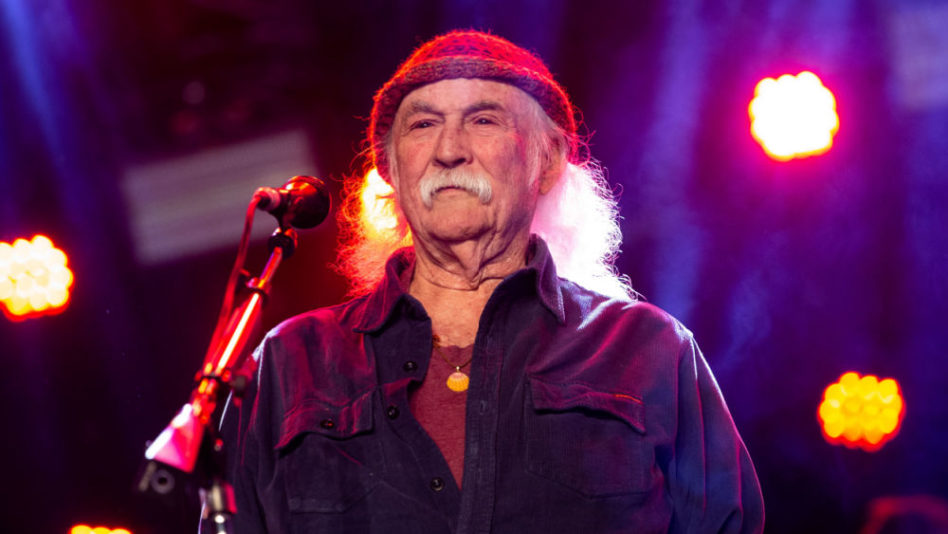 David Crosby — legendary songwriter, member of The Byrds and co-founder of Crosby Stills Nash and Young — has died at the age of 81.
Variety reports in a statement from Crobsy's wife, Jan Dance: "It is with great sadness after a long illness, that our beloved David (Croz) Crosby has passed away. He was lovingly surrounded by his wife and soulmate Jan and son Django. Although he is no longer here with us, his humanity and kind soul will continue to guide and inspire us. His legacy will continue to live on through his legendary music. Peace, love, and harmony to all who knew David and those he touched. We will miss him dearly. At this time, we respectfully and kindly ask for privacy as we grieve and try to deal with our profound loss. Thank you for the love and prayers."
Crosby first made rock history after joining bandmates Roger McGuinn, Gene Clark, Chris Hillman, and Michael Clarke in The Byrds in 1964, contributing to five albums over three years before parting ways with The Byrds in 1967. In 1968. Crosby formed Crosby Stills and Nash with Buffalo Springfield's Stephen Stills and The Hollies' Graham Nash. The lineup won a Grammy for Best New Artist in 1969, the same year that Neil Young joined them for live appearances, at which point the quartet was billed as 'Crosby, Stills, Nash and Young.
Crosby was inducted into the Rock and Roll Hall of Fame twice, as a member of the Byrds (1991) and Crosby, Stills & Nash (1997). He is survived by his wife Jan Dance, their son Django, son James Raymond, and two daughters, Erika and Donovan, from previous relationships.
Editorial credit: Ben Houdijk / Shutterstock.com