Our Story:
The All New KGRG FM is a college radio station that plays "Today's Rock". Inspired by Washington youth for our music, we make it our goal to guide the music scene into an area that is loud, kickass, flippant, in your face and true to the Northwest.
Our "Today's Rock" format developed in the winter of 1988/1989. It started when students began playing local unheard of music which exploded into the now famous bands like Green River, Mudhoney, Mother Love Bone…and a small band from Aberdeen known as Nirvana. Maintaining the ideals of today's rock, we continue to play new music from many genres that speak to our community.
Keeping the tradition alive spawns specialty shows— live podcasts, created, produced and broadcasted by the members of the Green River College Radio Club.
It's been almost thirty years, and we continue to broadcast strong, sharing new music with each other and the world. We like doing it. It's what drives each of us.
If you would like to be a part of the KGRG FM team please enroll at GRC and take Journalism 110: Radio Lab

You could make the difference. We'll stay right here.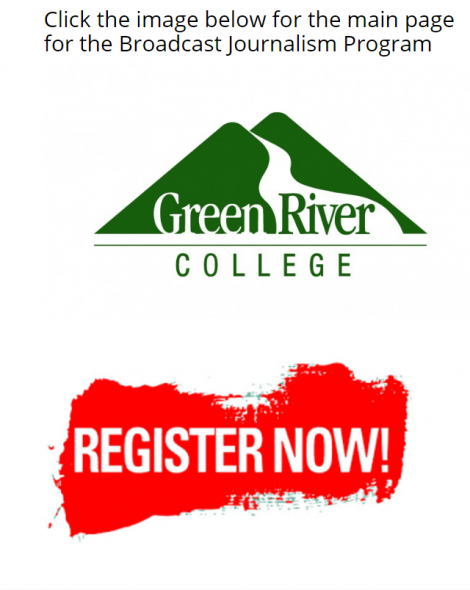 Contact Us
Studio/Request Line: 253-833-5004
Operations
Phone: (253)-833-9111 Ext 2190
Faculty Advisor:
Tom Evans Krause – General Manager of Operations
Email: tkrause@greenriver.edu
Jon Kasprick – Director of Engineering
Email: jkasprick@greenriver.edu
Student Staff
Programming
Emillya Wilbert – Program Director
Email: programming@kgrg.com
Chris Wilson – Assistant to the Program Director 
Email: apd@kgrg.com
Music
Luke Seerden – Music Director
Email: music@kgrg.com
Promotions
Ciarán Johnson – Promotions Director
Email: promotions@kgrg.com
Production & Imaging
Dr. Christopher Thronton – Production Director
Email: production@kgrg.com
Web
Jackson Mock – Webmaster
Email: webmaster@kgrg.com
Social Media
Gabe Abraham – Media Manager
socialmedia@kgrg.com
Sales
Position Open to GRC Students! – Sales Director
Email: sales@kgrg.com
Traffic
Chris Leir – Traffic Director
Email: trafficdirector@kgrg.com
---
Kampy's Last Projects
Going through the production folder, we pulled our mentor's most recent projects that said more than their original intent. This may make the final cut for our memorial piece, "Remembering Kampy" which acts as a continuation of memories spoken during the open mic portion of the reception at Emerald Downs. Bob Rivers said, if we all were to remember Kampy we'd be here til Easter of 2016. We may yet.
Click here for the Memorial Video