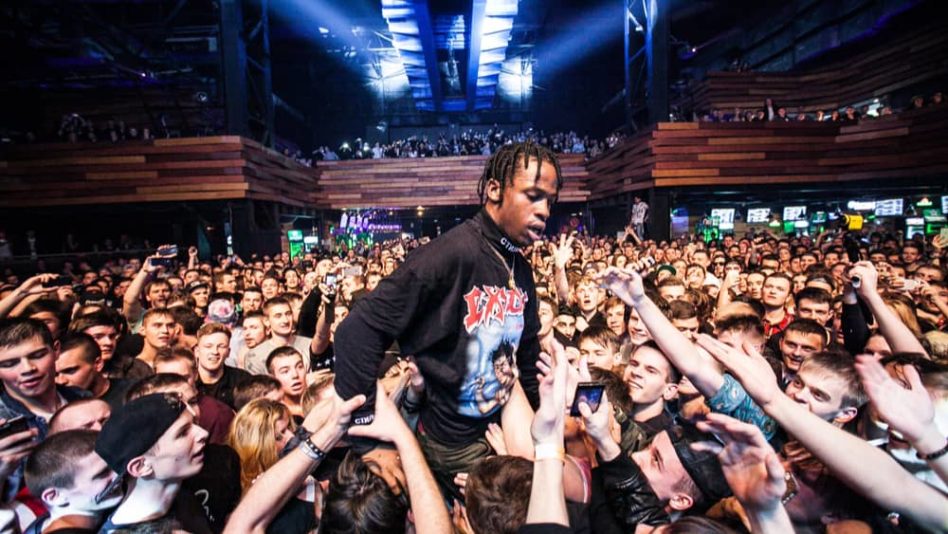 The names of some of the victims who died at the Astroworld Festival in Houston, Texas have been revealed by authorities. At least eight people were killed and hundreds were treated for injuries after a sold-out crowd of nearly 50,000 people surged during rapper Travis Scott's performance at the music festival Friday night, with the medical examiner asking for the public's help identifying the eighth and final victim. City officials gave the ages of the victims as 14, 16, two 21-year-olds, two 23-year-olds, and one 27-year-old, in addition to the unknown individual.
Officials declared a "mass casualty event" outside NRG Park during the Astroworld Festival after the crowd surged toward the stage just after 9 p.m., overwhelming security forces. Houston Fire Chief Sam Peña told CNN the causes of death are pending and as of press time over a dozen people remain hospitalized, five under the age of 18.
The victims identified are: Brianna Rodriguez, a 16-year-old junior at Houston's Heights High School; Illinois native Franco Patino, 21, a student at the University of Dayton in Ohio; Jacob Jurinek, a student at Southern Illinois University; Rodolfo Angel Peña, 23, a Texas native described as an aspiring model and psychology student, 14-year-old John Hilgert who attended Memorial High School in Houston, TX, and 27-year-old Danish Baig.
Houston authorities appealed to the public for help in identifying one of the eight victims, releasing a picture of the young man with dark hair and a goatee. As of press time, the 8th victim was identified by his father as Axel Acosta, a 21 student at Western Washington University.
Editorial credit: hurricanehank / Shutterstock.com