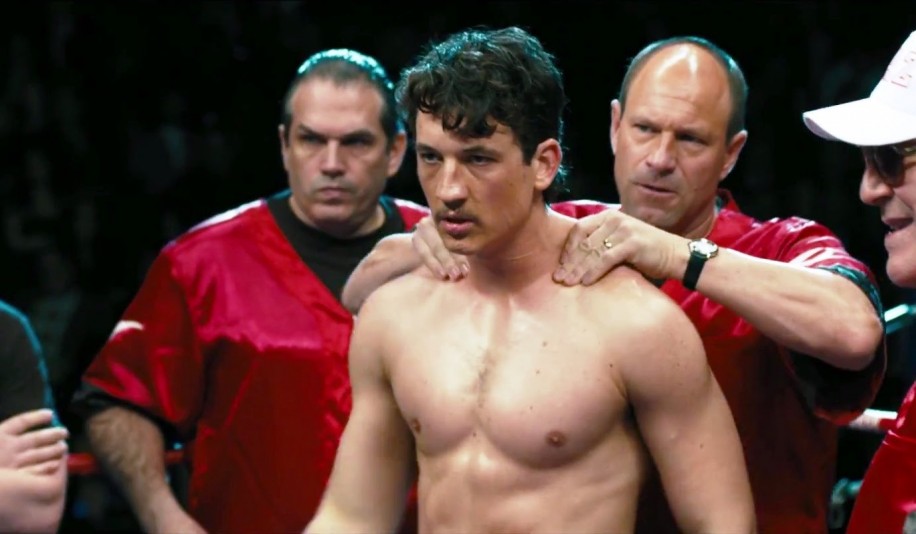 by Joe Hammerschmidt
In the wake of last year's recent fictitious boxing drama, Creed, the best possible offshoot of the classic Rocky franchise, this year, coming out around the same time, we're given a film with similar qualities, and while it carries the often debilitating subgenre title of "true-to-life sports story", the story itself actually is one deserving of cinematic expression; nowhere near sappy, yet still inspiring, with a dose of the real-life pain and suffering the most honest of sports stars experience, often left out of other athletic discipline-based films.
When one considers the possible ripple effect left by the recent success of Creed, it is not surprising how that general grittiness extends to other films similar to. Writer/director Ben Younger (returning to Hollywood prominence after disappearing for a decade) throws everything, including at least four kitchen sinks throughout the meaty 116 minute runtime. Leave it to Miles Teller to still keep his limbs up even as that emotional weight is dragging upon him. In the role of our hero, 80s underdog boxing phenom Vinny Pazienza, Teller naturally perseveres through the part as much as his character had to endure. Hungry for glory after a string of successful title fights, his story is rewritten sharply when a severe car accident nearly paralyzes him. In the six months of recovery time, he defies all of the possible odds, and the suggestions if those around him, of ever walking, running and especially boxing again.
Pazienza's comeback parallels far too well with Teller's, himself having come back from a near-fatal car accident. Those closest to him, a strong supporting cast led by Aaron Eckhart (Paz's trainer), Katey Sagal and Ciaran Hinds (his loving, if not concerned parents), are expectedly furious and further scared in his attempts to retrain his body, but still like any good family, they stick by him. I had feared the worst, much like I could with any sports drama, that oftentimes they're too saccharine, too fluffy. But Younger saw those archetypes as an example to NOT go that route. Instead, we see more bitter than sweet, more pain than pleasant, and far more hard work than easy opportunity. For him and Teller, all the obstacles, and seeing them conquered amounts to the triumph and victory being all the more sweeter, all the more joyful. Bleed for This is a testament to that triumph, and also to the glory of humanity at its most enriching, when doubt is overwhelming, but the need to step away, wipe the fluids from your face, and step out a little cleaner from the experience is a reward in itself. (A-)
"Bleed for This" is rated R for language, sexuality/nudity and some accident images, currently playing at most area theaters. 116 minutes.