KGRG Alum and Digital Radio Lab instructor, Charlie Harger calls in to talk about how influential the KGRG experience is for aspiring broadcasters, as well as sharing some fun stories about his time at our station!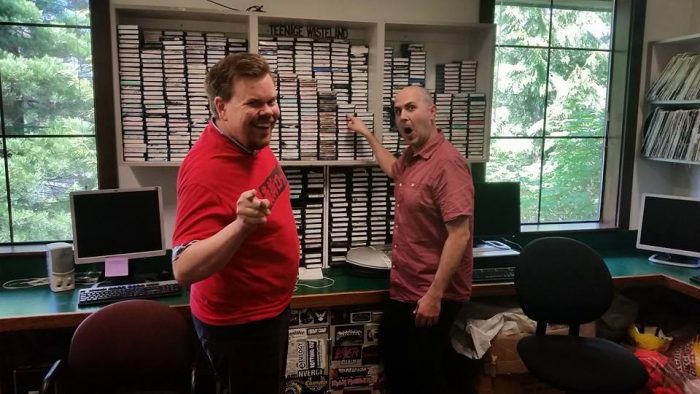 The guys talk about what they did during Mother's Day and Mike talks about IFC's Mommie Dearest marathon. The Social Security Administration has released the most popular baby names from 2016 and we discuss some of the surprises (seriously, who names a child "Kylo"?)
It's the return of Today in Geek History and we get deep into why The Matrix is still such an awesome movie.
Intern Desmond takes a turn at the controls and he and Mike talk about their (non-spoiler) thoughts about Guardians of the Galaxy Vol. 2!
Help support KGRG during the 2017 Spring Pledge Drive. Click here for more details about how to donate and how to get exclusive KGRG gift packages: www.kgrg.com/support-kgrg-fm/
Want to be a broadcaster on KGRG? Enroll in Green River College and be a part of the Broadcast Journalism program to learn how to do what we do live on the air!
More info about classes here: www.kgrg.com/broadcast-journali…een-river-college/
Like, Share, Rate, and Review The Monday Project wherever you find it. We appreciate the feedback!
Want to exchange #PodernFamily promo spots? How about reviews/ratings on Apple Podcasts ? (because we're apparently not calling it 'iTunes' anymore?) If you review us, we'll review your show AND read it on the air!
E-Mail MMAD@KGRG.com or Tweet @MondayProject89 for more information!
[23 | 92]
**NEXT WEEK**
Local band, PRIZEFIGHTERS joins us live and in-studio to perform an acoustic set and talk about their music!