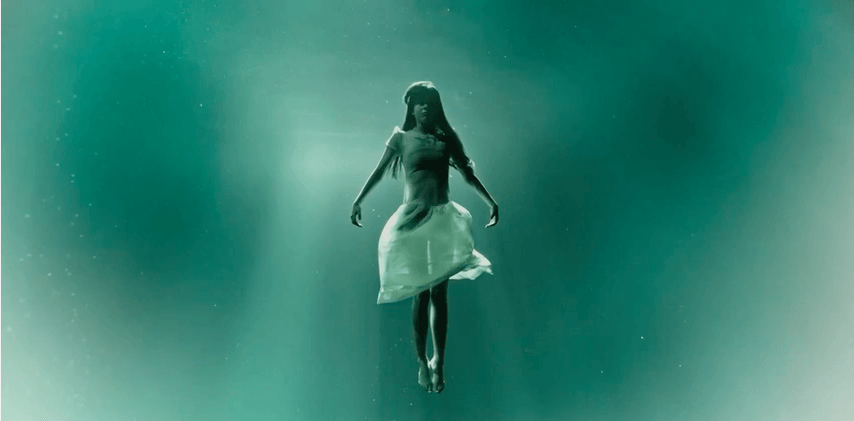 by Joe Hammerschmidt
Dark, macabre-centric filmmaker Gore Verbinski has reentered the mainstream studio landscape after a four-year exile caused by his near-career damaging big budget blunder, "The Lone Ranger." Yet whether anyone's still appreciative of his works past his last enjoyable effort, the ethereal animated western "Rango", his third film of the 2010s will only sink him further into a once undeserved obscurity. "A Cure for Wellness" is simply a painful experience, with all the motivation in the world handled by a capable cast, led with vigor by Dane DeHaan, yet without any clear goals in place; whatever mere shroud of a decent plan is wasted on a myriad of shock-and-awe moments which make for captivating imagery, though still slow down the plot's forward momentum.
And the plot seems simple enough, with DeHaan portraying Lockhart, a ravenous young stockbroker at a promising New York firm who is offered the task to rescue their missing CEO (Harry Groener) back home from an overextended stay at a mysterious wellness spa/resort high among the Swiss alps. Still battling personal demons in his own right, because of a severe childhood trauma, having witnessed his father's suicide first-hand, his journey in and around the secluded asylum-like fortress opens a query of bad memories. What turns into a dispatch mission becomes a much longer exploration, as the ever-impatient Lockhart snoops around for the mysteries the large compound holds; they range from a mysterious woman who turns into his least expected confidant (Mia Goth), an overbearing head physician (Jason Issacs at his most menacing), the most convenient private driver in existence (Ivo Nandi), and the given emphasis of the resort itself: curing a mysterious illness only the residents possess, or are told to think they carry.
Through all of this and more which I will choose not to divulge, Lockhart experiences both pain and pleasure in his explorative excursion, panic-stricken flashback and rejuvenating satiety. The persistent presence of ravenous eels Verbinski pushes is likely in a dual manner the film's most annoying and rewarding attribute, given how much they tell into Lockhart's own past experiences, alongside his chances of surviving the curing process alive. For as much of himself he unwillingly puts into the treatment, he's just as aware of the fake sham level present. At every phase of bodily testing/harm, said eels are easily the proper plot-shaping device, yet one must wonder how the doctors could've gotten away with the idea in the first place, much like the entire process.
Verbinski and co-writer Justin Haythe (also a collaborator on Ranger) choose to draw out the concept, staggering what appears to be three separate films into one 2-and-a-half-hour endurance test. What starts out as a corporate conspiracy thriller, evolves into psychological fright fest, then finally in the last 30 minutes drops all complacency in a bitter gross-out horror show. The separate parts would've made for decent standalones, yet combined and with certain concepts forcibly stretched to the whole of the runtime, the result appears jumbled and incoherent, lacking in much approachability. DeHaan deserves the most blame in that respect; with all the suffering undergone for the benefit of his personal acting brownie-points, there's one less reason to find him convincingly likeable. I tried so hard to root for him as the default protagonist, but through his descent into pure madness, you start to instead hope for him to just find a solution to the suffering, as did I about this film as it sputtered to the finish line.
"A Cure for Wellness" only pushes itself into a flu deeper with every passing minute, and while much of the cast delivers sterling performances, coupled with photogenic visuals amidst a splendored gothic aesthetic, the positives can't save what is otherwise a misguided ocean liner, doomed to sink after the first hour only because it couldn't get its act together at a much faster pace. Had Verbinski to trim at least 30-40 minutes from the script, the separate elements could've merged better, and maybe the characters would've made sense in their reasons for showing presence. But unfortunately, it is just another misfire for the man who once lit up my childhood with the original "Pirates of the Caribbean" trilogy, now likely to just fade away a little more. At least six people walked out of the auditorium during my screening two weeks ago; if you find yourself among the few who choose to escape during instead of after, rest assured you'll be missing nothing that your precious mind would rather avoid. (D+)
"A Cure for Wellness" opens Friday 2/17 at most area theaters; rated R for disturbing violent content and images, sexual content including an assault, graphic nudity, and language; 146 minutes.