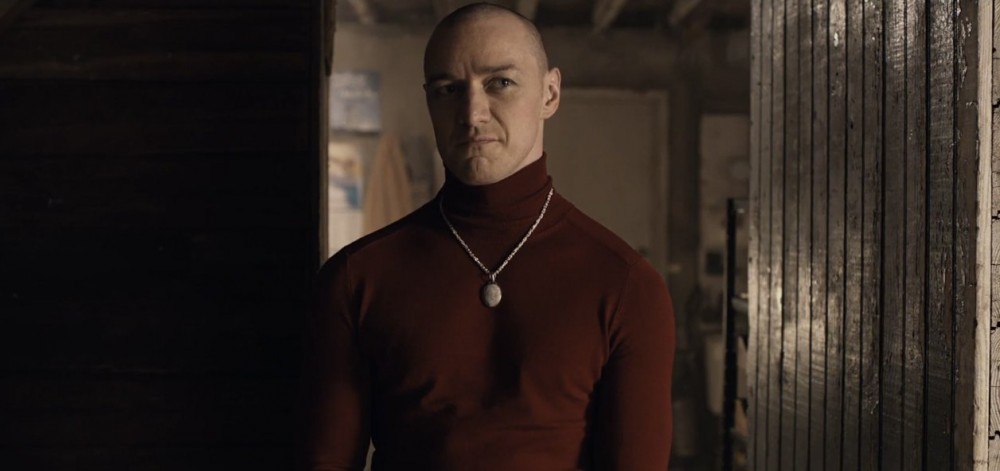 By Joe Hammerschmidt
This likely need not be clarified at the start, but the currently ongoing partnership between hit-and-miss suspense thriller and one-time family flick writer/director/everyman M. Night Shyamalan, and modern day Sam Arkoff-type producer Jason Blum may have succeeded in striking lightning for a second time, taking a significant leap upwards from their previous effort, 2015's flat found footage feature "The Visit", "Split" presents itself as more well-executed and closer akin to the director's long-established motifs, opposed to the former, your standard Blumhouse production with jump scares and poor character development to run the gamut.
In every sense, "Split" stands as the case for Night regaining his feared-to-have-been lost filmmaker's identity, at a level to which I personally have not noticed since The Happening (disclosure: I have yet to fully experience a wider majority of his works). This work, far more original than his last five years in the business, still keeps itself highly grounded into certain suspense thriller tropes, something the director often comes back to, this time for the better. Such is with our dualitous protagonist/antagonist, skillfully portrayed by James McAvoy in what could be his sharpest and most complex role of late, thanks in large part to the unexpected kinetic connection between director and actor. Director gives actor an action to work off of plus some standard options to play with; what McAvoy showed was the ability to take those choices and remake them, not just for his own likely non-selfish benefit, but for that of expanding the character's (many a) backstory.
Kevin (McAvoy) is a tortured soul who often shifts between manifestations of 23 separate personalities, with a likely 24th destined to be unleashed following his capture of helpless teens Claire, Marcia and Casey (Haley Lu Richardson, Jessica Sula, Anya-Taylor Joy). Even with an expansive two-hour runtime, Shyamalan chooses to render most focus to only 6 or 7 he felt could aid in the narrative; if there were too have been one fault, it could be the lack of focus and drive on the director's behalf with fully unleashing Kevin at his most potential.  His long-time therapist, plucky psychologist Dr. Fletcher (veteran actress Betty Buckley) appears the only one aware of the downgrade in Kevin's condition; as much as she is left in the dark of more than one persona manifesting at the same time, the trio of friends work to discover the intricacies in each to allow at least one to escape.
Even for the key personalities which shape the man, Kevin's plight (and to an extent, McAvoy's search for the spirit of this flawed man) is quite equal to the duality of right and wrong; one's inner struggle to stay gripped to realty, and the emotional imbalance prevalent in his criminal wrongdoings; the pair clashing to drive Kevin into a feverish madness worthy of a classic suspense thriller character, one with likely accolade potential moving forward. And for director Shyamalan, this is him returning to his real roots as a master of cinema in his own right, combining relatable disturbance, unexpected twists (though one came without surprise), and a capable leading man willing to butt heads with his director for the good of his character with his own genuine style. And believe me, after a dud like "After Earth" (which I still refuse to watch), we could use more like him nowadays. (B+)
"Split" opens in most area theaters Friday; 117 minutes; Rated PG-13 for disturbing thematic content and behavior, violence and some language.